PDFs are brilliant files, because they offer an elegant and clean way to view information. Many people and companies will demand that anything you send them is in PDF format – but once you have changed a file into PDF format, you have the problem of not being able to edit it. This becomes particularly frustrating if you are trying to use someone else's PDF and make changes to it. Typically, only people with a Mac and the expensive programs like Adobe Acrobat would be able to edit or change a PDF, but that has now changed. Better understanding of the way that a PDF file works now means that absolutely anyone, regardless of computer and program usage will be able to open up and edit a PDF file if they choose to.
Now you know just how essential it is to be able to edit a PDF file – and you know that you do not have to fork out a fortune to be able to do it – it is time that you started to practise! Just download the program, follow the steps mentioned below, and you'll soon be editing PDFs like a pro:

(a). Edit Text in a PDF File
If you want to be able to add some text into your PDF, then you should go up to the toolbar, and click on the 'Add Text' tool. Now move your mouse over the text in your PDF, and click on the area where you would like to modify, add, or delete text. Additionally you may also use the Touchup Tool which can be found in the top toolbar. When it is selected, all you need to do is to double click where you want to modify the text in the PDF.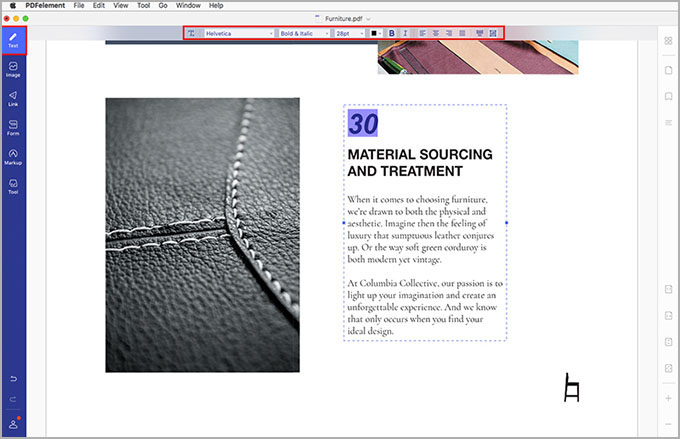 (b). Insert, Delete, Split, and Merge PDF
In order to delete, insert, split, and merge PDF you need to use the Document menu. By clicking on it, you will see that there are many different options that are available to you, such as merging two PDFs together, splitting one PDF into two or more, and even deleting a PDF completely. To make everything that much more simple for you, whenever you click on an option within the Document menu, a pop up will start up that can give you careful instructions throughout the entire process.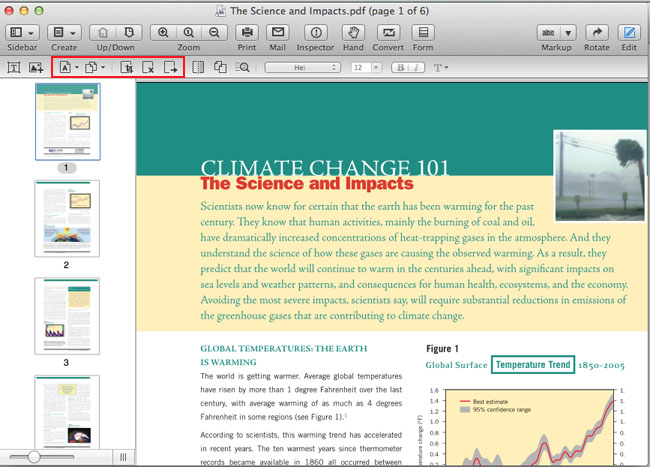 (c). Edit, Add or Remove Watermark from a PDF
There are some standard changes that many people like to make to their PDFs. One of them is to add a Watermark. This shows that you are the creator of the PDF. All you should do is go to the Document menu, and then click 'Watermark'. You then have the options to 'Add Watermark', 'Update Watermark', 'Remove Watermark'.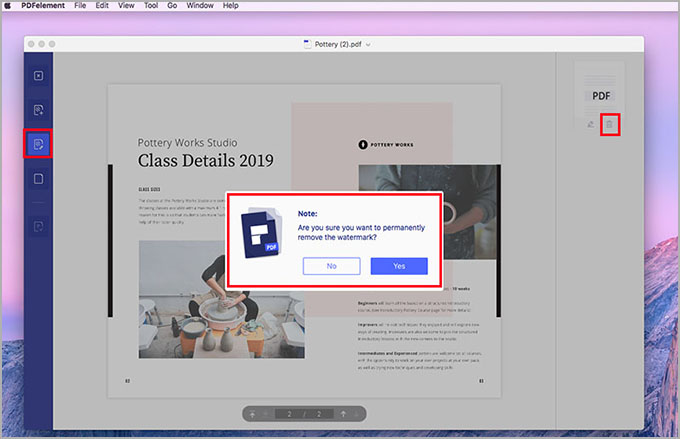 (d). Convert PDF to Word Document
If you would like to convert your PDF to MS Word format, then you should use the 'Convert' tool that can be found on the toolbar. Simply choose the new file type that you would like, and click 'Convert'.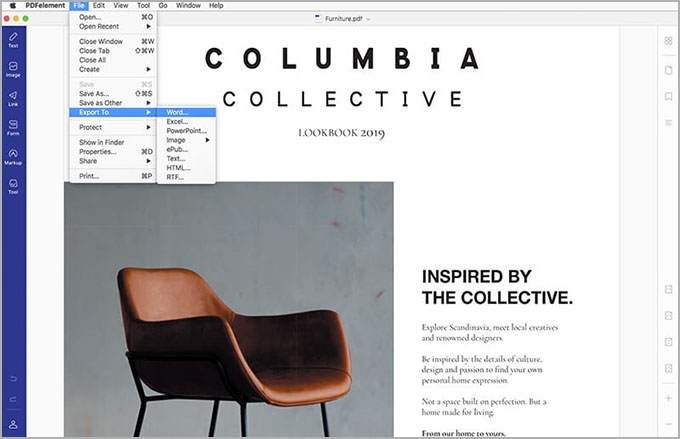 (e). Password-Protect Your PDF Document
Lastly, to introduce a password to prevent anyone else from making changes to your PDF, just go to File, then Security, and then 'Security Settings'. It is here that you can make a password for your PDF. This will prevent anyone else from opening, printing, or editing your PDF.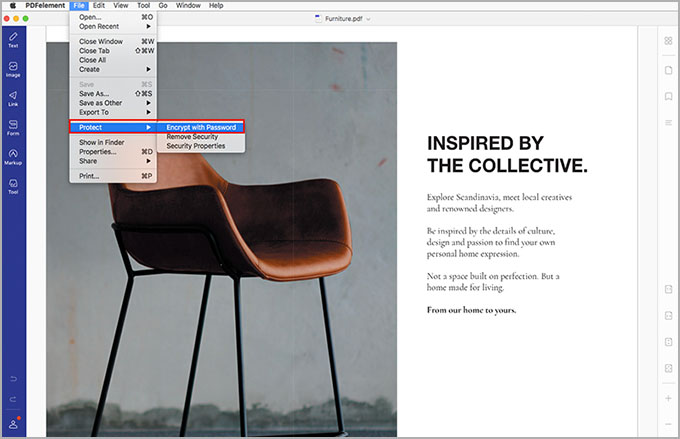 (e). Fill Out PDF Forms
All the interactive fields will be highlighted as soon as you open your PDF in a PDF Editor for Mac. Then you just need to move your mouse over the PDF form to fill it. If you want to fill the non-interactive fields, then just use the Touchup tool to add a text block.